Main content starts here, tab to start navigating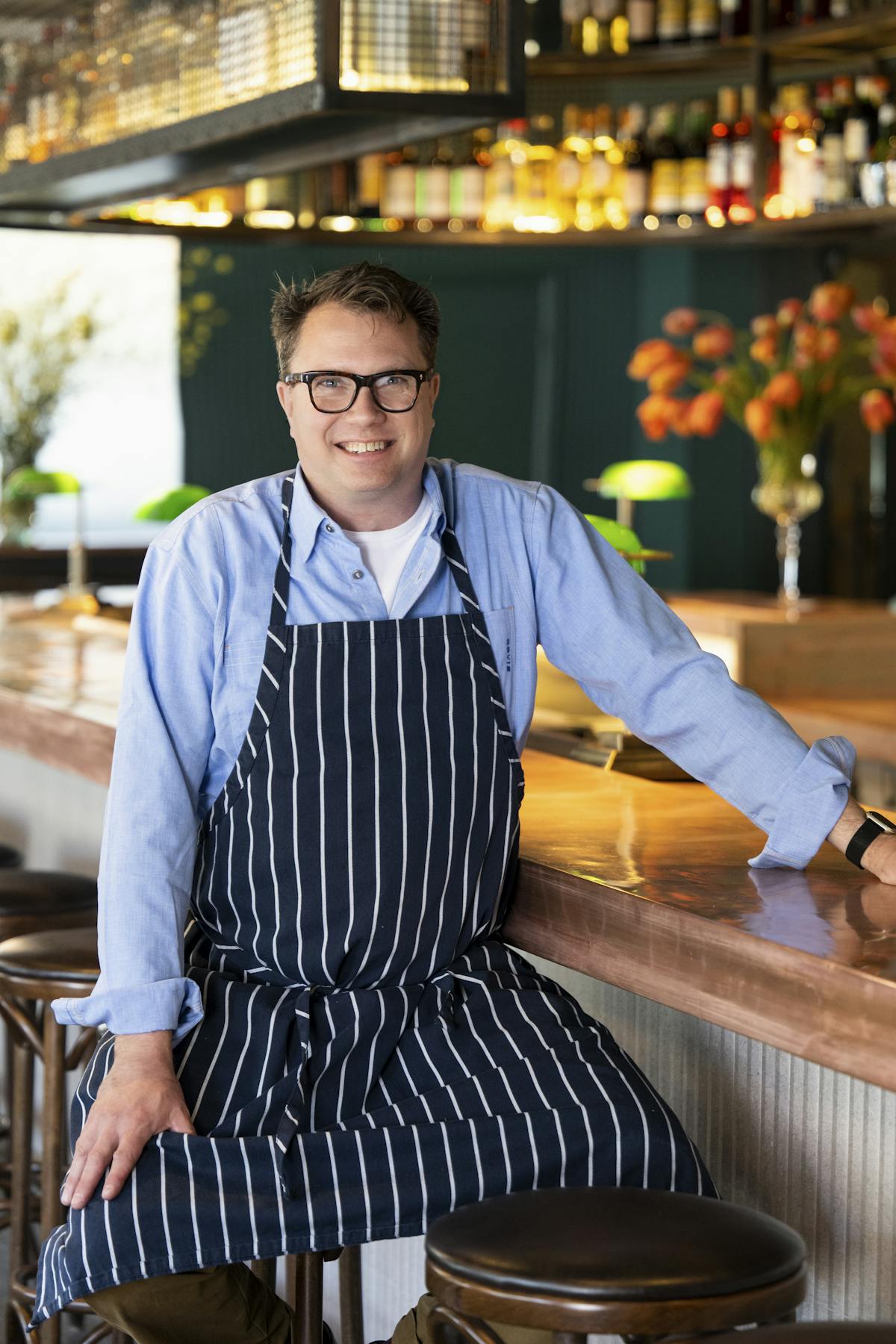 Aaron Toensing
Chef Owner
Hailing from St. Croix Falls, Wisconsin, Aaron's culinary aspirations took him to San Francisco in January of 1996. Craving new and exciting adventures in food, he enrolled at the California Culinary Academy. He eventually landed at Postrio, cooking for happy diners that included both the elite and those seeking a genuinely unique and memorable dining experience. Mitchell Rosenthal and Janet Rikala's kitchen influenced Aaron's style and inspired his vision of what a kitchen could do. It was there that he met Jeff Banker.
In 1999, Aaron moved on to BIX Restaurant as head pastry chef. Doug Biederbeck's jazzy supper club inspired Aaron's vision of what a dining experience could be. Working with Bruce Hill, he honed his skills as pastry chef and kitchen manager. He met Lori Baker there, and, recognizing her humor and talent, introduced her to Jeff Banker. That partnership lives on, inspiring delicious food along the way.
Aaron also met his own wife at BIX. Travels and cultural adventures with her through France and Italy further deepened Aaron's passion for simple, delicious food, made with care and thoughtfully sourced. His food at BIX over the course of more than 12 years showcased the simplicity and versatility of great food matched with passion and skill.
Aaron met his previous business partner, Erik Lowe, at BIX, and from there, they went on to re-open Fog City, under Bruce Hill. He and Erik would go on to open Spaghetti Bros. in 2015, the original Maybeck's incarnation.
Aaron is excited to begin this new chapter at Maybeck's with two of his best friends in the world. He has made his home in San Francisco and has a family with young children who love shopping at farmers' markets and trying new foods as much as he does. Aaron's commitment to a strong, farm-driven menu and a mutually respectful kitchen and dining room make this restaurant a special place in the City. He values thoughtfulness as the key to a great dining experience.