Main content starts here, tab to start navigating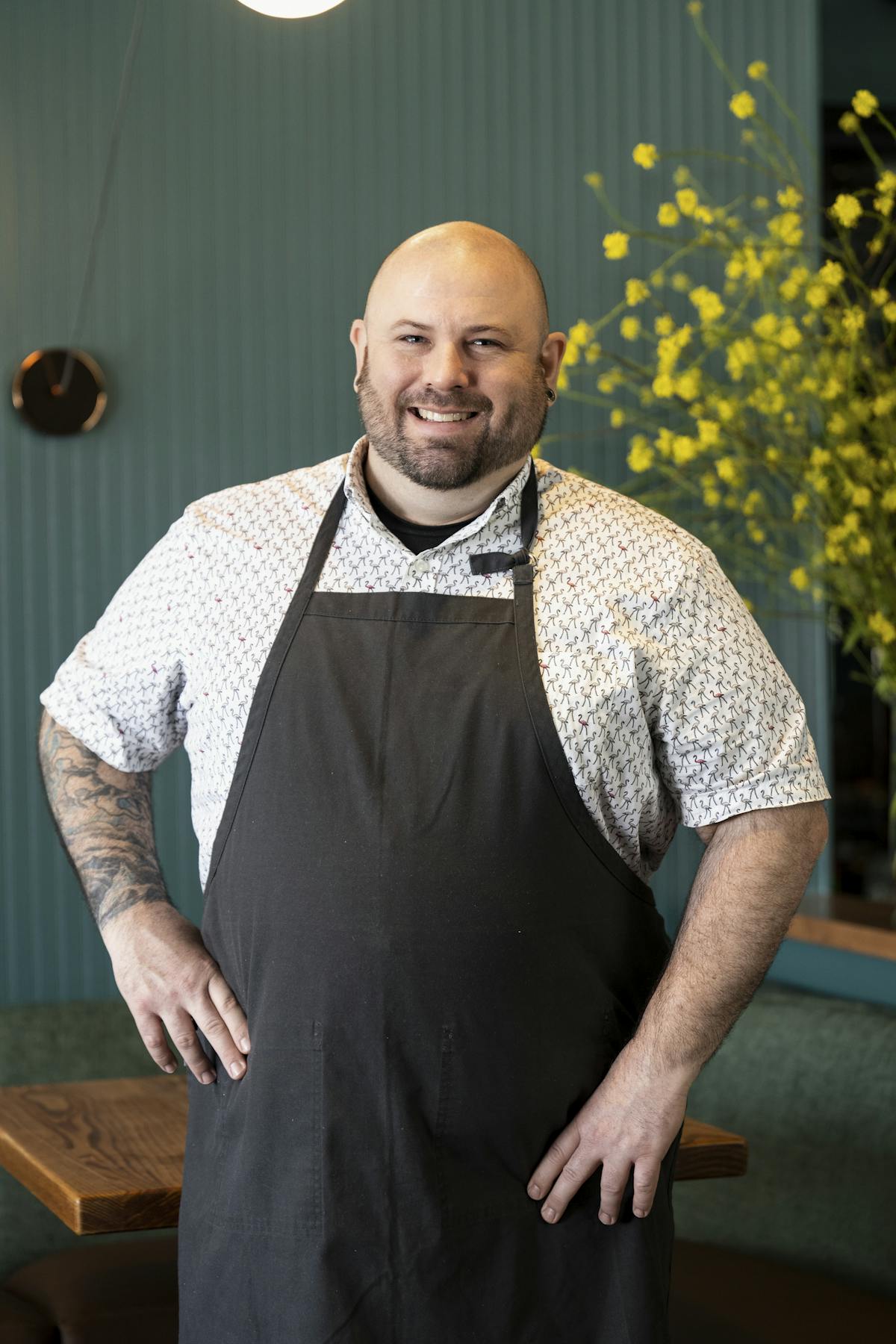 Glen Schwartz
Chef de Cuisine
Glen Schwartz grew up in the Bay Area, surrounded by the bounty of northern California produce and terroir. He began his training at the International Culinary Institute of California. Glen quickly moved into the professional realm working under Ryan Farr and Elizabeth Falkner at Orson and Citizen Cake, where he learned to take modern American cuisine to the next level and achieved a high level of ingredient-based knowledge and usage as well as honing pastry and baking skills. From there, he went on to grow and shine at Michelin-starred Campton Place Restaurant, where he held the position of chef de tournant and learned "the dance" of a high-intensity top-level kitchen focusing on refinement and professionalism.
Glen then took the position as sous chef at Baker & Banker, a San Francisco Chronicle Top 100 restaurant. He worked closely with husband-wife duo and chefs/owners Jeff Banker and Lori Baker and excelled at menu development and food pairings. He later moved on to be the chef consultant for a variety of projects. After forging a relationship with Mo Hodges and Brian Felley, of Benjamin Cooper, Glen was brought aboard to open The Douglas Room as the Executive Chef. Glen was most recently the chef de cuisine at Copas in the Castro District. He helped open the restaurant with founder Jessica Kapoor and worked alongside Chef Julio Aguilera.
Glen continues to find ways to contribute fresh new ideas to his cooking and bring his special penchant for seasonality and technique to the hungry masses. In his current role as chef de cuisine at Maybeck's, he joins Jeff Banker and Lori Baker again in the kitchen. He will work alongside the chefs/partners to create an approachable menu for the newly reopened restaurant in the Marina District.